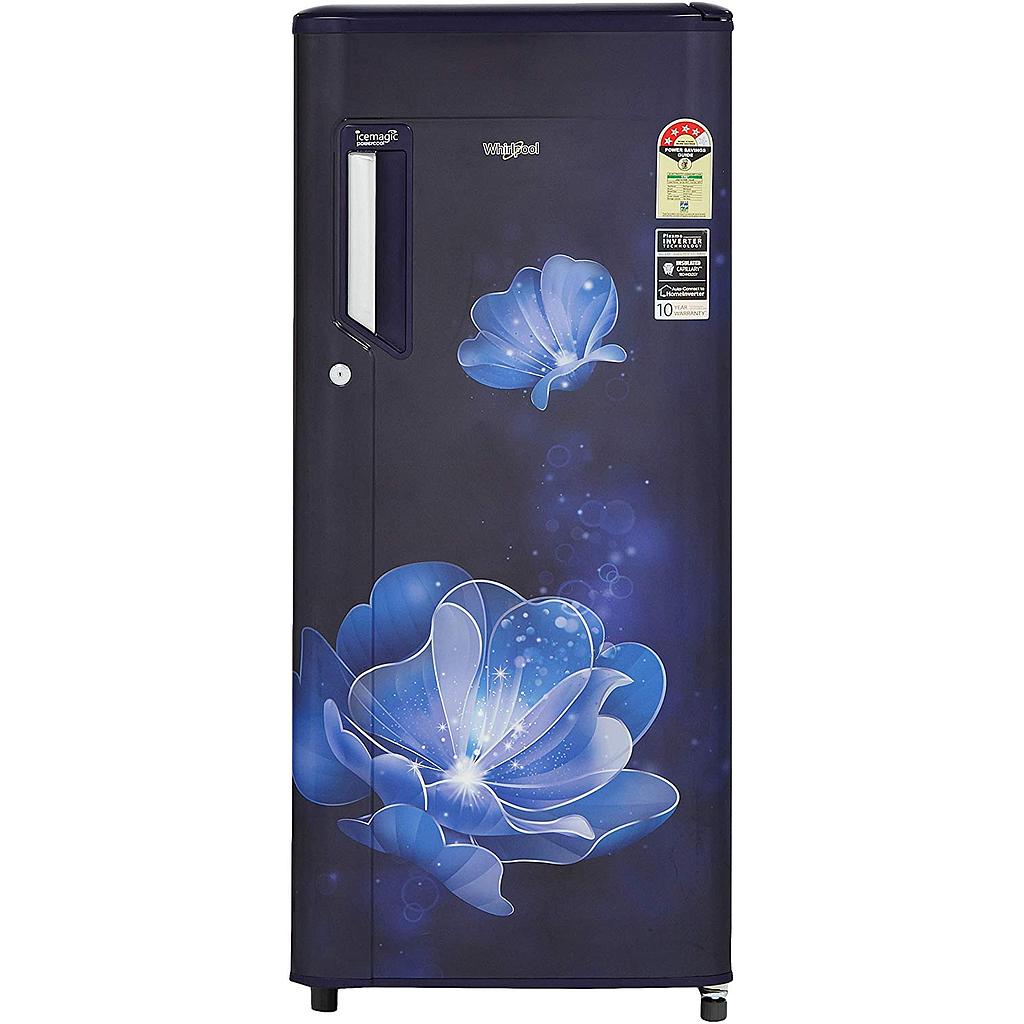 Whirlpool Fridge
---
Model:215 IMPOWERCOOL PRM 4S INV SAPPHIRE RADIANCE
Direct-cool refrigerator; 200 litres capacity
Energy Rating: 4 Star
Warranty: 1 year on product, 10 years on compressor
No.1 in Ice-making with Insulated Capillary Technology
Plasma Inverter Technology which starts at 80V and VDE certified for 25 years reliability
Auto-Connect to Home Inverter
Upto 12 hours of cooling retention even during power cuts
---
Digital Goods : You can see the download link after the payment. Please download and take printouts.
Physical Goods : Delivery charges are separate.


INSULTED CAPILLARY TECHNOLOGY
In Insulated Capillary Technology, the capillary which takes the refrigerant from the compressor to the freezer is completely surrounded by super cold gas leading to better compressor efficiency, faster cooling and longer cooling retention for up to 12 hours during power cuts.

LAMINAR-AIR-FLOW
Special cooling vents at the back of freezer regulate the airflow for uniform cooling in the refrigerator.

HONEYCOMB MOISTURE LOCK-IN TECHNOLOGY
Honeycomb moisture lock in technology ensures optimum moisture in vegetable crisper to give up to 7 days of garden freshness.

AUTO CONNECT TO HOME INVERTER
In the event of a power outage, it automatically connects to the home inverter, thus delivering consistent cooling and maintaining freshness of fruits and vegetables.

*Auto-connect to >=2.5KVA inverter connected to power switch
LARGE VEGETABLE CRISPER
Extra Large Crisper designed to store more & ensure longer freshness for your fruits & veggies.

 Easy defrosting mechanism ensures hassle free use of the refrigerator along with effective cooling at the press of a button.
Strong, durable & spill-proof toughened glass shelves that can easily hold the weight of your large and heavy utensils.
This easy-to-clean removable airtight gasket keeps the door liner clean and prevents the build-up of fungi and bacteria inside the refrigerator keeping your food healthy and hygienic for longer periods.